Is any sick among you?…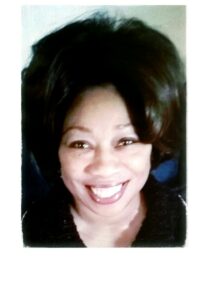 Let him call for the elders of the church & the prayer of FAITH Shall save the sick and the Lord Shall Raise him Up! –James 5:14-15
Elder Jones, my God-father, is a man of God, FULL of Faith, & Prayer! I was diagnosed with a rare form of ovarian cancer in 2001 that only 1 in 100,000 women get . I had surgery and chemotherapy. Chemotherapy caused the cancer to come back stronger and more aggressive. Between 2004 and 2013 I had 6 additional surgeries.
In 2010, M.D. Anderson's recommend hospice, but I refused. I called my godfather and he began to pray for me.  He continued to pray for me.
In 2015, I was recommended for hospice. In September 2019, I was hospitalized and told that I would not live to see December 2019, and again, I was recommended for hospice for a third time, but again I refused!
Praise God for the prayers from a man of God, and the other prayer warriors. Because of their faith, I am still here! I am not on any medication, nor cancer treatments its God all by himself sustaining me. I was told that I wouldn't live to see age 50 Praise God I soon will be 60. I thank God for my pawpaw I love him. He is truly a man of God.